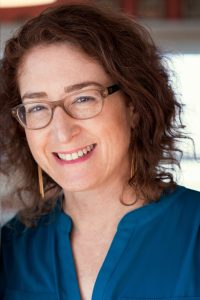 In May 2002, Jennifer Clair founded Home Cooking New York after years of working in the culinary industry. Before launching her own boutique cooking school, she worked as a Recipe Editor for The Wall Street Journal and as a Food Editor at Martha Stewart Living Omnimedia (MSLO), where she developed cookbooks and managed the Cooking & Entertaining department of marthastewart.com. Prior to MSLO, she worked in the cookbook division of William Morrow & Company and at Saveur magazine. She graduated from Peter Kump's New York Cooking School in 1998 after receiving a full James Beard Foundation scholarship. Before moving to NYC, she was the Catering Manager of the Tabard Inn in Washington, DC. She began her culinary career as the assistant to renowned cookbook author and food historian Joan Nathan. Jennifer is also the author of the cookbook Gourmet Cooking on a Budget (2010), and the forthcoming Six Basic Cooking Techniques, based on the school's most popular cooking class.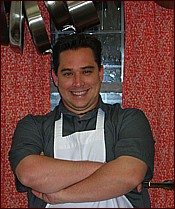 John Scoff joined Home Cooking New York in 2006. After 15 years of restaurant work, culminating most recently as Executive Chef of a low country bistro in South Carolina, John continues to believe strongly in working with local, fresh ingredients. John's apprenticeships under several highly-regarded, award-winning chefs gave him the culinary expertise and the sense of professionalism he needed to become a well-respected restaurant chef. In 2004, John truly found his calling when he accepted a position as Executive Chef-Instructor at a recreational cooking school in historic downtown Charleston. As a teacher there, he discovered how much he enjoys sharing his passion for and knowledge of really good cooking.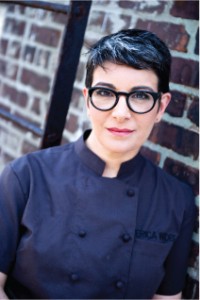 Erica Wides joined Home Cooking New York in 2014 after 15 years of teaching at the Institute of Culinary Education where she oversaw the culinary education of both professional and recreational students. She is brimming with knowledge of all things food and is one of the go-to chefs when the media needs an expert to demystify what "real food" really means.
She has graced the sets of Chopped, Dr. Oz, and TedX, and now fills the radiowaves with guest spots on NPR's All Things Considered, Martha Stewart Morning Living, and through her weekly radio show Let's Get Real on the Heritage Food Network.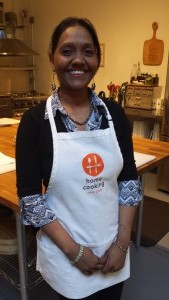 Sooninah (Sue) Gonsalves joined Home Cooking New York in 2015 and is currently the head instructor of our kid's culinary programming. Born and raised in Guyana, South America, Sue came to the United States in 2001. Soon after she arrived, she earned her Culinary Arts and Pastry Arts degree from the Institute of Culinary Education (ICE). After graduation, Sue worked at Luxia, an Italian-American restaurant for 3 years, and then found her calling back at ICE where she has been teaching recreational cooking classes for the past 9 years.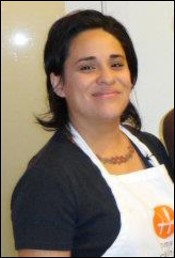 Rebecca Martinez joined Home Cooking New York in 2007. She was born and raised in NYC, where the love of great food found her at a young age. She graduated from the Institute of Culinary Education in 2002, moving on to work in NYC's busiest and best kitchens: The (Mercer) Kitchen, Eleven Madison Park, and Chanterelle. Most recently, she worked in operations at one of the city's best BBQ joints. She now freelances as a chef-instructor and culinary consultant.